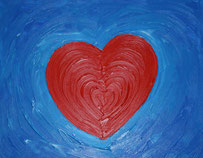 There is NO MAGICAL CURE! No SEMINAR, NO personal development GURU, or life coach, NO ONE will ever be able to give you something that creates happiness & joy every minute of every day.                                     
In a nutshell, that's it…
THERE IS NOTHING WRONG WITH YOU!!
YOU ARE NOT BROKEN
I CANNOT FIX YOU
NOBODY CAN…
There will ALWAYS be times when you don't feel good, you might feel angry, or sad, frustrated, depressed, you might feel paralysed by fear, overwhelmed, anxious….
ALL OF THESE ARE NORMAL HEALTHY RESPONSES TO THE EXPERIENCE YOU ARE HAVING
They are VALID, they are PERFECT exactly as they ARE, they do NOT mean that you've done something wrong, that you haven't been diligent enough in doing the suggestions that you read in your last self help book, the sooner you accept that sometimes you will not feel 100% positive, the sooner you'll move beyond them, bearing the gifts of learning and inspiration these challenges bring. 
Please whatever you do avoid thinking you must be doing something wrong, you are not!  You're doing something exactly as you are meant to.  You ARE PERFECT the way you are, love yourself, especially in these times, surround yourself with others who will be able to love you when you find that a challenge, because from time to time it will be!
NO ONE is perfectly HAPPY all of the time!  Well, maybe GOD ;) or maybe that's what is meant by enlightenment… I'm not sure I haven't gotten there yet!
When are you going to cut yourself some slack for being human? Start embracing the down times, they're meant to be unpleasant! It is simply cause and effect- having these experiences teaches us what the causes are, and gives us the opportunity to make better choices in the future.  Judging yourself for them only prolongs them and makes them even more painful.  These challenges are blessings- they are the only reason that we as human beings evolve and grow- without pain why would anyone ever change their thoughts/behaviour/actions?
You have invited these experiences into your life for a REASON.  When are you going to TRUST that your spirit, your soul knows exactly what it's doing, and get out of its way by loving it unconditionally, even & especially when it's in pain?
When are you going to accept that you are made perfectly, exactly as you are right now?